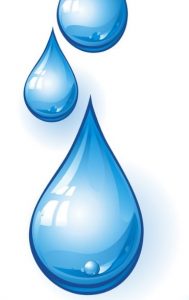 Low water pressure is one of the most frustrating problems for a homeowner. When the water pressure suffers, so do your showers, your dishes, and any daily task that relies on a pressurized stream of water. If you've decided to get to the bottom of your water pressure woes, there may be a surprisingly simple fix.
Check out today's guide to find out whether your water pressure troubles have an easy, DIY fix, or if it's time to call for backup. If you need a plumber in Boca Raton, FL, our friendly team is the one to call!
Only experiencing low water pressure from one faucet?
First, you'll need to determine whether water is leaking from a single faucet, or if multiple faucets and fixtures in your house are affected. If only one faucet seems to be the problem, you may only need a pair of pliers.
The aerator is a small screen that sits at the end of most faucets to help control water pressure and keep it flowing out smoothly. However, this screen can get clogged up, especially if your home is prone to hard water. "Hard water" is what we call a large percentage of minerals like calcium and magnesium in the water. These minerals are typically harmless for your health, but they can affect pipes and faucets. The minerals get stuck in the screen and clog up the faucet!
In order to fix the issue, simply…
Use pliers to remove the aerator from the end of the faucet.
Inspect the aerator for debris and rinse or tap it out.
Reinstall the aerator.
Turn on both the hot and cold water to make sure water pressure has been restored.
If this doesn't work, it may be time to call in a plumber. This could indicate a problem with a pipe, including clogs in the pipe or even a leak.
Do you have low water pressure throughout the home?
When low water pressure persists throughout your entire plumbing system, you know there is a more serious issue. This means that the main water line is in jeopardy, and it usually requires calling in a plumber.
Sometimes, it turns out that the main water shut-off valve was slightly closed off, or that the pressure-reducing valve needed adjustment. Other times, however, the problem is more serious.
The pipes may be clogged with mineral deposits. In some cases, chemicals can clean them out. In others, pipe replacement becomes necessary.
There may be a leak in the plumbing system.
It could be a problem with the municipal water supply.
You can check whether your plumbing system has a leak by stopping use of all sinks, showers, and plumbing appliances for about a half hour. Record the reading on your water meter, return 30 minutes later, and check the reading. If there has been any change, the issue is most likely a leak. In any case, call a local plumber to help you get to the root of the problem.
Contact the experienced, professional team at Butler Plumbing for plumbing service in Boca Raton, FL.
Just Tell Your Friends the Butler Did It!